10 Yard Bin 7 Day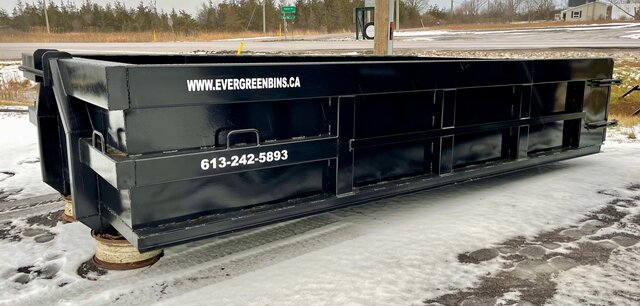 Size: 14'L x 8'W x 2.5'H
Days: Up to 7 Days
Rent Time Extension: $20/day
Ton(s): 0 included
Extra Weight: $120/ton
Description
Best for:
Small cleanup projects, Roofing jobs, Small bathroom reno, or a Spring cleaning
Is the 10-yard bin right for you?
This is one of our most popular bin rentals, and also the smallest one we offer for residential rentals. This little guy is great for several types of jobs including:
Landscape Project Cleanup

Garage & Attic Cleanouts

Home Remodeling Cleanup

Cleanouts Before Moving
The 10-yard bin is a go-to choice for most of our customers that are cleaning up after common small range projects. Although it is a smaller rolloff bin, it's still great for all types of junk removal.
If you are taking on a job of a larger size, - like a full room renovation or a full house carpet replacement, check out our 16.5 Yard Bin instead. We offer bins in various sizes to help you tackle any size job. Are you remodeling multiple rooms at once? If you are doing a cleanup that is considerably large, we recommend that you look towards our 21 Yard Bin. It is the largest bin rental we offer, and its capable of moving a lot of material at once.
Standard bin features and benefits
Low 2.5' tall sides for easy loading

Brand new bin that doesn't contain holes from rust

Driveway protection included with every rental

Easy-to-operate door; walk debris directly into the bin

Clean and professional-looking bin
If your project requires a different size bin, check out our other options down below: